Travelling Concepts
[Anchor name: JulianWeiss] Julian Weiss (Travelling Concepts Strand Lead)
Julian is Professor of Medieval and Early Modern Spanish at King's College London. After receiving his DPhil at Oxford (1984), Professor Weiss held positions at the Universities of Liverpool, Virginia, and Oregon (where he was Head of Romance Languages); he was appointed to King's in 2001. An associated staff member of the Programme in Comparative Literature, he is also member of the international research group Seminario de Poética Europea del Renacimiento, based at the Universitat Autònoma de Barcelona, and one the partners of Language Acts and Worldmaking. His research and teaching interests range widely across medieval and early modern Iberian literatures: he has published numerous books and articles on such topics as medieval poetic theory, medieval and Renaissance lyric, clerical narrative, theories of gender, early modern censorship, manuscript studies and this history of the early printed book.
His current major project is a study of the early modern Hispanic reception of the Jewish historian Flavius Josephus (1st Century CE), which examines how the writings of this Romanized Jew were used by Christians, Jews and crypto-Jews to define Jewish identities and to understand the history of Jewish-Christian relations in Europe and the New World from 1492 to the later seventeenth century among, for example, the Sephardic communities of Mexico, Amsterdam and London. This project illustrates his work as co-lead (with AbdoolKarim Vakil) on the Travelling Concepts strand, for it is rooted in two fundamental interests: in interfaith relations within medieval Iberia and its historical legacy, and in a commitment to understanding the dynamic evolution of literary texts and ideas as they move across time and space.
For more about Julian's work in the project, see here.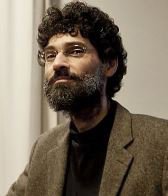 [Anchor name: AbdoolKarimVakil] AbdoolKarim Vakil (Travelling Concepts Strand Lead)
AbdoolKarim studied his BA in History and Economics at York University before becoming a Lecturer in Portuguese Studies, University of Leeds. From there he went on to become a Lecturer in Contemporary Portuguese History, and Head of Department in the Department of Portuguese & Brazilian Studies at King's College London. AbdoolKarim has recently also become a Lecturer in the Department of History at King's College London.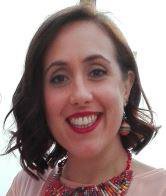 [Anchor name: RachelScott] Rachel Scott (Travelling Concepts Post-Doctoral Researcher)
Rachel completed an interdisciplinary MA in Medieval Studies at King's College London, where she went on to complete a doctorate in 2015. She has taught a variety of undergraduate courses in Medieval and Renaissance Spanish literature at King's, and lectured at Queen Mary, University of London, where she was Director of the longstanding Medieval Hispanic Research Seminar. She is also a member of the Seminario de Poética Europea del Renacimiento, an international research group at the Universitat Autònoma de Barcelona, one of the project's international partners.
Rachel's research focuses on late medieval and early modern Spanish literary and textual culture; she is particularly interested in cross-cultural intersections and the reception of medieval literature in early modern Europe. She has won several awards for her research (Elsevier Outstanding PhD Thesis Prize, 2015; Association of Hispanists of Great Britain & Ireland Award for Most Distinguished Doctoral Thesis, 2016). Her monograph on the reception of Celestina in sixteenth-century Spain and Italy was published in October 2017 with Tamesis.
Rachel's project for Travelling Concepts charts the vernacular reception of an Indian collection of exemplary fables originally called the Panchatantra but known in medieval Spain as Calila e Dimna, which came to Western Europe via Arabic and Hebrew. Her study looks at the translations made between the XIII and XVII centuries in Spain, Italy, and England. Being a Research Associate for Language Acts and Worldmaking not only enables her to bring together the different areas of her research expertise (the way in which the meaning of texts and culture change as they move across time and place, the multicultural spaces of medieval and early modern Iberia, and the power of language as a material force in the world); it also allows her to put into practice her interest in public engagement and her experience working between academia and the cultural and education sectors, gained through the Cultural Institute at King's.
For more about Rachel's work in the project, see here.

Translation Acts
[Anchor name: CatherineBoyle] Catherine Boyle (Primary Investigator, and Translation Acts Strand Lead)
Catherine is Professor of Latin American Cultural Studies at King's College London. She has published widely on Latin American culture, theatre and performance and women's writing and gender. She was a co-founder of the Journal of Latin American Cultural Studies. She is a translator of Latin American theatre and poetry, and her most recent research is on the meeting places of translation and cultural history. From 2008 to 2012 she was the Principal Investigator on the AHRC-funded, Spanish and Spanish American Theatres in Translation: A Virtual Environment for Research and Practice, better known as Out of the Wings. Out of the Wings grew out of the certainty that academic research and artistic practice have a creative meeting point, capable of producing innovative work. In 2009, along with Sue Dunderdale and Karen Morash, Catherine created the Head for Heights Theatre Company, dedicated to the performance of theatre from cultural extremes and marginality, and in 2011 the company premiered her translation of Las brutas / Beasts, by Chilean dramatist Juan Radrigán.
Becoming the Principal Investigator for Language Acts and Worldmaking, and strand lead for Translation Acts, offers Catherine a wonderful opportunity to develop the experience of the collective process of theatre translation in a broader research and educational context. Language Acts and Worldmaking has it its heart the question of the work that words, that languages, do in the world and theatre translation allows us to explore these questions in the most immediate and lively ways possible. Processes of translation, including the translation of methods and practices, teach us that each person has a role to play in the development of the end piece, and that in this way we become co-researchers using our various skills and knowledge to one end. Working with schools, with theatre groups and with community organisations, Catherine and colleagues will use translation and theatre-making to activate people's innate powers of expression through languages, and to explore the key concepts that inform the project, such as tolerance, mobility and migration.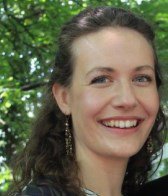 [Anchor name: SophieStevens] Sophie Stevens (Translation Acts Post-Doctoral Researcher)
Sophie is a post-doctoral researcher, translator and theatre practitioner.
After completing her PhD, entitled Uruguayan Theatre in Translation: Performability, Mobility and Intercultural Dialogue, at King's College London in 2016, she worked at the University of Warwick where she developed and delivered an innovative translation programme for Hispanic Studies students. Her research is informed and enhanced by collaborations with theatres, including previous projects with Blackboard Theatre, Arcola Youth Theatre and Out of the Wings. Her translations were selected for performance at the Out of the Wings Festival of Play Readings in 2016 and 2017.
Sophie's research examines how translating and performing a play from a different cultural context creates a dynamic relationship between source and target cultures. In her work on the Translation Acts strand of Language Acts and Worldmaking she will analyse and translate the plays of female dramatists from Uruguay. Her research investigates the interaction between imagined worlds depicted on stage and cultural realities which exist beyond the theatre, including movements to eliminate violence against women, in order to explore how these playwrights can be seen as agents of cultural change. Her research focuses on how understanding acts of embodiment in theatre translation can shed light on the complexities of cultural contact and how they can be actively explored in the context of rehearsals, workshops and classrooms
.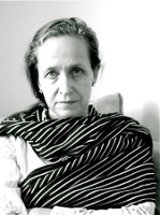 [Anchor name: MaryAnnVargas] Mary Ann Vargas (Translation Acts PhD Student)
Mary Ann is a doctoral researcher working in the Translation Acts  strand. Born in Lima and based in London, she trained as an actor and director in Peru before completing an MA in Translation Studies at Kings focusing on a body of dramatic material written and performed during the Peruvian civil war.
Her current research interests involve working closely with the Latin American community in South London to create a body of texts and performance pieces, which aim to crystallize what this community has experienced, desired and dreamed of whilst living in London over the last three decades. Her investigation will cross-over at least two other research strands, Travelling Concepts and Digital Mediations, by facilitating the creation of textual, kinetic and sound archives.
She is an active member of the Out of the Wings Collective at King's.
Ella Martin (Translation Acts and Travelling Concepts PhD Student)
Ella is a doctoral researcher working in the Translation Acts strand. Having studied BA French and Spanish at UCL, Ella went on to complete an MA in Translation Theory and Practice focusing on the narrative work on José María Arguedas for her final translation thesis.
Her current research interests focus on translating post-colonial multicultural societies, using Arguedas as a case study of author/translator. She is exploring the implications of recognising Arguedas as a translator and considering his work from this particular perspective. As her research focuses on translation, it ties in well with the aims of the Translation Acts strand, but a corpus of literature, poetry and essays rather than theatre means that her research also relates strongly to the Travelling Concepts branch's focus on post-colonial theories.
Digital Mediations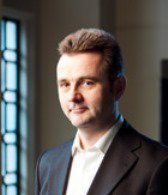 [Anchor name: PaulSpence] Paul Spence (Digital Mediations Strand Lead)
Paul is a Senior Lecturer in Digital Humanities at King's College London and has an educational background in Spanish and Spanish American studies, having also worked in journalism and teaching. In the past he has led digital research on a number of projects involving digital edition, user-generated content, innovative visualisation and digital publishing. He has been Co-Investigator, Project Manager or Technical Research Director of a number of major research projects with funding from the Andrew W. Mellon Foundation, AHRC, JISC and the Leverhulme Trust, including the AHRC-funded project, Spanish and Spanish American Theatres in Translation: A Virtual Environment for Research and Practice, better known as Out of the Wings.
He has played senior roles in various international digital humanities organisations, including most recently Humanidades Digitales Hispánicas (HDH), and has taken part in a number of Spanish-speaking digital humanities events and initiatives, including the Spanish/Portuguese language #Day of Digital Humanities events in 2013 and 2014, and the international CHARTA network for editing archival Spanish documents.

Paul leads the Digital Mediations strand, which allows him to continue his research into digitally mediated knowledge creation, global perspectives on digital scholarship and the potential interplay between modern languages and digital culture. The strand he leads will bring together Modern Languages and digital humanities researchers in examining what kinds of 'translation' are enacted as information enters and leaves the digital sphere, and the extent to which data, as a complex cultural product in its own right, represents a meaningful record accessible to Modern Languages research and learning. By bringing together language teachers, students and researchers with digital practitioners. Paul and colleagues will explore both how digital culture influences our relationship to modern languages, and how modern languages can help us interpret digital culture from a truly global perspective.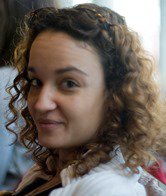 [Anchor name: RenataBrandao] Renata Brandao (Digital Mediations Post-Doctoral Researcher)
Renata is the Post-Doctoral Researcher for the Digital Mediations strand, exploring the effects of digital practices in Modern Languages research. Her research focuses on the uses and representation of data across media outlets. Previously, Renata worked as a data journalist for an award-winning content agency. She has a PhD in Journalism from the University of Sheffield. Her dissertation examined how statistics are used to articulate journalist narratives and shape news discourses of science in the news. Throughout the years Renata has acquired progressive experience spanning all facets of data research and the agency of journalism. This project fascinates her as it allows her to further develop her expertise in data research and its mediation while looking at it from a new, exciting perspective.

Loaded Meanings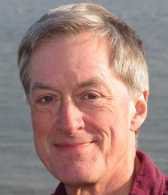 [Anchor name: ChrisPountain] Chris Pountain (Loaded Meanings Strand Lead)
Chris is Emeritus Professor of Spanish Linguistics at Queen Mary, University of London, and a Life Fellow of Queens' College, Cambridge, where he was previously a University Senior Lecturer in Romance Philology. He is also Chair of the Institute of Linguists Educational Trust. He has published on a wide range of topics in Romance historical syntax and is author of A History of the Spanish Language through Texts (Routledge, 2001) and Exploring the Spanish Language (2nd edition, Routledge, 2016), as well as a number of pedagogical reference works, notably (with R.E. Batchelor) Using Spanish: A Guide to Contemporary Usage (2nd edition, Cambridge UP, 2005) and (with Juan Kattán-Ibarra) Modern Spanish Grammar: a Practical Guide (2nd edition, Routledge, 2003); he also adapted the well-regarded Dutch-language reference grammar of Spanish by Jacques De Bruyne into English as A Comprehensive Spanish Grammar (Blackwell, 1995).
His work on 'learnèd' syntactic borrowings from Latin (prenominal adjective position, imitation of the accusative and infinitive construction and of verb-final word order) has led him to the view that the impact of direct borrowing from Latin on the Romance languages has been greatly underestimated, and this was the theme of his 2011 contribution to the first volume of the Cambridge History of the Romance Languages (edited by Martin Maiden, John Charles Smith & Adam Ledgeway, Cambridge UP) in a major essay on Latin and the structure of written Romance. The results of such borrowing are also interesting more generally since they appear to illustrate the phenomenon known in historical linguistics as 'change from above', that is to say, change emanating from an educated élite level of society. He is therefore delighted to be able to turn his attention in the Loaded Meanings strand of the Language Acts and Worldmaking project to 'learnèd' vocabulary (mots savants, cultismos, parole dotte). These fascinating words enter the languages of western Europe as a result of transnational contact within the educated community, and their ongoing presence is responsible for a degree of convergence among these languages. Although many first appear in the late Middle Ages, their diffusion into everyday spoken usage has really only happened within the last 200 or so years; yet in that time many have come to figure among the commonest words in these languages and so to play a major role in their present-day speakers' 'worldmaking'.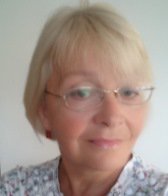 [Anchor name: BozenaWislocka] Bozena Wislocka Breit (Loaded Meanings Post-Doctoral Researcher)
Bozena is the Post-Doctoral Researcher for the Loaded Meanings strand, investigating the linguistic corollaries of the 'learned borrowings' i.e. words of Greek and Latin origin which were integrated into Spanish, and other Romance languages, not as heritage, transformed Latin words, but embedded in these languages at diverse stages; a process which incessantly goes on (words such as mercadología and audioconferencia, for example). Her present research focuses on the historic and current cognitive connotations of these 'learned words', and how these merge in their actual meanings.
Previously, Bozena has worked as a Senior Lecturer in Spanish at Jagiellonian University, Krakow, Poland; as an English-Spanish Technical Translation Senior Lecturer at the Technical University of Madrid and as an Assistant Lecturer at the Instituto Universitario de Lenguas Modernas y Traductores at the Complutense University in Madrid. She has a PhD in Linguistics from the Universidad Nacional de Educación a Distancia in Spain and a Post-graduate Diploma in Translation. She has degrees in Spanish Philology from Jagiellonian University, and in English Philology from the Complutense University, Madrid. In her PhD dissertation she analysed, from an intercultural perspective, the Appraisal Theory applied to wine tasting sheets in English, Spanish and Polish, and their translations. She has published and presented conferences papers on the history of Polish translations into Spanish (1988; 1994; 1998); Spanish and English oenological languages (2015; 2014; 2012); MOOCs for digital humanities (2015; 2014); Spanish XVI century sensory perception language (2015) and XVI century sartorial terminology found in the Premáticas (2016), which became a stepping stone towards her interest in the 'learned words' Strand of Language Acts.  The project will allow her to obtain a deeper and better-founded perspective on the Spanish terms which are now considered common, everyday language and yet which originate from cultismos integrated into it in different stages of its history. As part of her work with Language Acts Bozena is keen to encourage prospective students of Spanish to see for themselves how intertwined European languages are, and how much they share.
Isabel García Ortiz (Loaded Meanings PhD Student)

Isabel is the doctoral researcher for the Loaded Meanings research strand of the Language Acts and Worldmaking project. She studied for her BA in Translation and Interpreting at the University of Granada, where she was taught English and German. Her interest in languages and culture led her to work as an intern in the Granada Municipal Tourist Office. She graduated with her MA in Hispanic Linguistics shortly after.
Her research interests involve language change and language contact, with special attention to the embedding and diffusion of 'learnèd' words in the Spanish language. She was a PhD student at Queen Mary University, where her research focused on the diffusion of 'learnèd' words from medical texts to popular speech. She was awarded her PhD on 31 March 2023; her thesis was entitled 'Charting the Embedding of Cultured Borrowings: A Look into Medical Spanish'.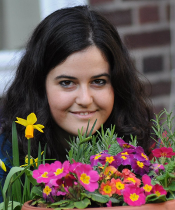 Rocío Díaz Bravo (Loaded Meanings Visiting Research Associate)
Rocío is a Lecturer in Spanish Linguistics at the University of Granada, an Affiliated Lecturer in Hispanic Linguistics at the University of Cambridge and a Visiting Research Associate at King's College London, as part of the Loaded Meanings strand of the Language Acts and Worldmaking project. She is currently conducting research on 'learnèd' borrowings in the Retrato de la Loçana andaluza, one of the main linguistic resources used by Francisco Delicado to portray the language of learned characters. Her PhD thesis examined the orality of this sixteenth-century literary work. Her forthcoming edition of the Retrato de la Loçana andaluza will be published by the Modern Humanities Research Association.
Having completed an MA in Digital Humanities (King's College London), an MA in Teaching Spanish as a Foreign Language and a PhD in Spanish Linguistics (University of Málaga), she has varied research interests, which include Digital Humanities applied to Spanish Linguistics, Spanish Language Teaching and Learning, the History of the Spanish Language and Varieties of Spanish.
She has recently joined the research team of the online corpus Oralia Diacrónica del Español (University of Granada). Furthermore, she is a member of the research group LiSLaT (Linguistics in Spanish Language Teaching), co-led by lecturers from the Open University and currently investigating the teaching and learning of varieties of Spanish from the teachers' and the students' perspectives (including the flipped classroom). She is particularly interested in teaching innovation and has led different projects, such as teaching and learning Spanish in Second Life.
Rocío has worked as a Spanish language teacher and researcher in Spain, Norway, Poland and, mainly, in the UK (Queen Mary, University of London, London School of Economics and Political Science, University of Manchester and University College London).
Given her background and combined experience in History of the Spanish Language, Digital Humanities and the use of IT in Spanish Language Teaching, she is aiming to make a contribution to the Loaded Meanings strand by analysing 'learnèd' borrowings in the Retrato de la Loçana andaluza, by collaborating with the digital resource of the project and by adding teaching activities to the School and Teachers section.
Diasporic Identities and the Politics of Language Teaching
[Anchor name: InmaAlvarez] Inma Álvarez (Diasporic Identities Strand Lead)
Inma is a Senior Lecturer in Spanish at the Open University. She has published on language teaching and learning as well as on dance and performance documentation and reconstruction. Her work has been mostly interdisciplinary. She has researched on intercultural competence in language education in relation to teacher training and learners' skills development, learning in the digital era as well as on expression in the performing arts. She is a member of the CLAP (Cultures, Languages and Performance) special interest group at the Open University. Her current research is on the links between the performance of language(s) and culture(s) and the arts in different contexts and practices. She has participated in a number of national and international research projects including most recently the European project (2011-2014) Modularising Multilingual and Multicultural Academic Communication Competence for BA and MA level (MAGICC) funded by the Education and Culture DG (Lifelong Learning Programme); the Contexts, Culture and Creativity: Enriching E-Learning in Dance at the University of Surrey in 2012; and the European project (2011-2013), Performing Languages, on drama, language and intercultural learning, funded by the Education and Culture DG (Mobility projects).
Co-leading the Diasporic Identities strand enables Inma to engage in a dual research process. On the one hand, one of self-ethnography as a teacher and researcher in the diaspora, and on the other hand, as researcher of other language practitioners in Higher education. Language teachers move across different linguistic and cultural worlds drawing on their own rich linguistic and cultural resources for translating and re-making cultural concepts. Language teaching involves mediation, creativity and worldmaking. Working with language associations, language centres and language departments in the UK, the strand will explore key aspects of teachers' personal and professional identities and conduct a critical appraisal of the institutional and political issues around the provision of modern language teaching in the UK from the perspective of the teachers.
[Anchor name: MaraFuertesGutierrez] Mara Fuertes GutiérrezMara Fuertes Gutiérrez (Diasporic Identities Strand Lead)
Mara is a Lecturer in Spanish and the Head of Spanish at the Open University. Over her career, Mara has conducted extensive research in the areas of Teaching and Learning Spanish as a Foreign Language, Historiography of Linguistics, Linguistic Typology and Sociolinguistics, and has led or been involved in different research projects, such as The E-Portfolio Toolkit, funded by the Centre for Excellence in Learning and Teaching (ALPS) or The Pragmatic Change in Spanish, funded by the Spanish Council of Science and Technology. She also collaborated in compiling the CORDE (Diachronic Corpus of Spanish, Spanish Royal Academy). Currently, she leads the Linguistics in Language Learning and Teaching special interest group at the Open University and is a member of the research group Grama4, which looks at the foundations of teaching grammar to non-native speakers of Spanish.
As a Co-Lead of the Diasporic Identities strand, Mara brings to the team her expertise in Linguistics and Spanish and her interest in building bridges between theoretical linguistics and what happens in the language classroom, particularly in non-immersion contexts: in these environments, language teachers are members of the diaspora who export their own linguistic and cultural beliefs and incorporate them into their teaching methods. In particular, she is interested in exploring how language teachers perceive linguistic variety and grammar teaching according to their personal and professional biographies and the impact of their perceptions in the classroom.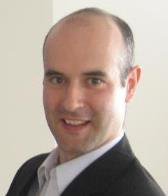 [Anchor name: CarlosMontoro] Carlos Montoro (Diasporic Identities Post-Doctoral Researcher)
Carlos is the Postdoctoral Research Assistant for the Diasporic Identities strand. He holds a Bachelor's in English Philology from the University of Barcelona, a Master's in Applied Linguistics from Lancaster University and a Doctorate in Education from the Open University. Previously, he has worked as a language teacher and researcher in Spain, France, the UK, Belize and Mexico.
Being a member of the Spanish diaspora himself, he fits in the strand personally, professionally and academically. His Applied Linguistics background has served several studies and projects in Educational Technology and Organisational Learning. He is aiming to contribute his experience using sociocultural theory, activity theory and the Change Laboratory method to provide a systemic and developmental perspective to the strand and the project, especially by focusing on the politics of language teaching at play where academia, industry and institutions intertwine.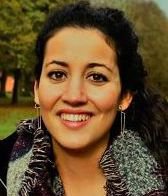 Isabel Cobo Palacios (Diasporic Identities PhD Student)
Isabel is Doctoral researcher on the Diasporic Identities strand of the project. She graduated from her BA in English Philology & Tourism at her hometown in Universidad de Jaén. She achieved her online MA in Applied Linguistic in Spanish as a Foreign Language at FUNIBER and her passion for her work took her to qualify as a Teacher in Spain and in England. She has taught Spanish in various secondary schools in UK and at Coventry University as Spanish Assistant Lecturer. She is currently Associate Fellow of the Higher Education Academy (HEA), member of ELE-UK, ASELE and the AHBGI, and Chartered Linguist by CIOL.
Her research interests revolve around second language learning and teaching through new technologies, the roles of language teachers in the classroom and mediation. It is in this last interest where she is carrying out her PhD at Open University. She is examining the role of mediator that foreign language teachers play in the classroom and their personal and professional perceptions and reflections on this process.
Language Transitions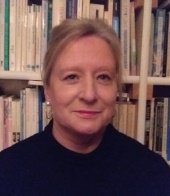 [Anchor name: DebraKelly] Debra Kelly (Deputy Director, Language Transitions Strand Lead)
Debra is Professor of French and Francophone Studies, Department of Modern Languages and Cultures, University of Westminster, London. In 2005 she was made a Chevalier dans l'Ordre des Palmes Académiques by the French Government in recognition of her services to French language, literature and culture.
Current research interests include the cultural history of the French and Francophone presence in London from the seventeenth century to the present day (A History of the French in London: Liberty, Equality, Opportunity, 2013). She is currently writing a book on the place of French food – and of those associated with it – in the British capital from the nineteenth to the twenty-first centuries. The focus on what happens to food, and to those who produce, sell, buy and eat it when it travels across cultures resonates with many of the concerns of the Language Acts and Worldmaking project.
Her interest in and commitment to the Language Transitions strand stems from her work for the last ten years as Co-Director of Routes into Languages London which supports and encourages language learners from primary through to higher education. She is also Co-Director of the Network for Languages London which provides professional development and support for all those working in the languages community across primary, secondary and further education institutions. In Higher Education, she has a particular interest in supporting doctoral researchers and she works with Westminster's Doctoral Researcher Development Programme.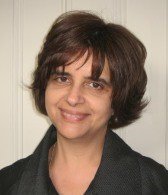 [Anchor name: AnadeMedeiros] Ana de Medeiros (Language Transitions Strand Lead)
Ana is Director of the Modern Language Centre at King's College London. She has published on French and Portuguese women writers of the 20th and 21st century and has specialized in the life writings of Marguerite Yourcenar, Assia Djebar and Marie Nimier. She was Reader in French at the University of Kent and Academic Director of the University of Kent, Paris until 2015 where she taught an MA module on questions of Trauma and Life Writing and wove authors and other practitioners into the fabric of the module. Her most recent research is on Marie Nimier's oeuvre with emphasis on issues of gender and narratology. Ana has completed co-editing two volumes of essays on Amélie Nothomb and Marie Nimier to be published in 2017.
Becoming a strand lead for Language Transitions affords Ana the exciting opportunity to continue to work in the world of languages and focus more on the various transition points in the life cycle of a language learner and how best to create a clear path between different levels so that thresholds are seen as opportunity portals rather than possible barriers. Ana and colleagues will continue to work closely with students and educators in schools and institutions to ensure that the innate language-learning skills including the mobilization of their bi- and multi- lingual home experience are maximized.
[Anchor name: AliceHazard] Alice Hazard (Language Transitions Post-Doctoral Researcher)
After completing an MPhil in European Literature and Culture, Alice came to King's to undertake a PhD in French, focusing on medieval literature and modern French and Anglophone theory. While doing this research, she taught various language classes in the French department and became interested in language teaching and learning more broadly. She was drawn to the Language Acts and Worldmaking project because of its emphasis on real-world implications not only of language learning per se, but also of interacting with languages through literature. She is currently working on a survey of language training provision for research students in UK universities, and is also providing some of this training herself through teaching a series of advanced courses in modern and historical French for PhD students. Alice's Language Acts and Worldmaking research aims to generate a detailed picture of attitudes towards and perceptions of language training for research students, and explicitly ties this in with the broader context of language policy and attitudes in the UK.