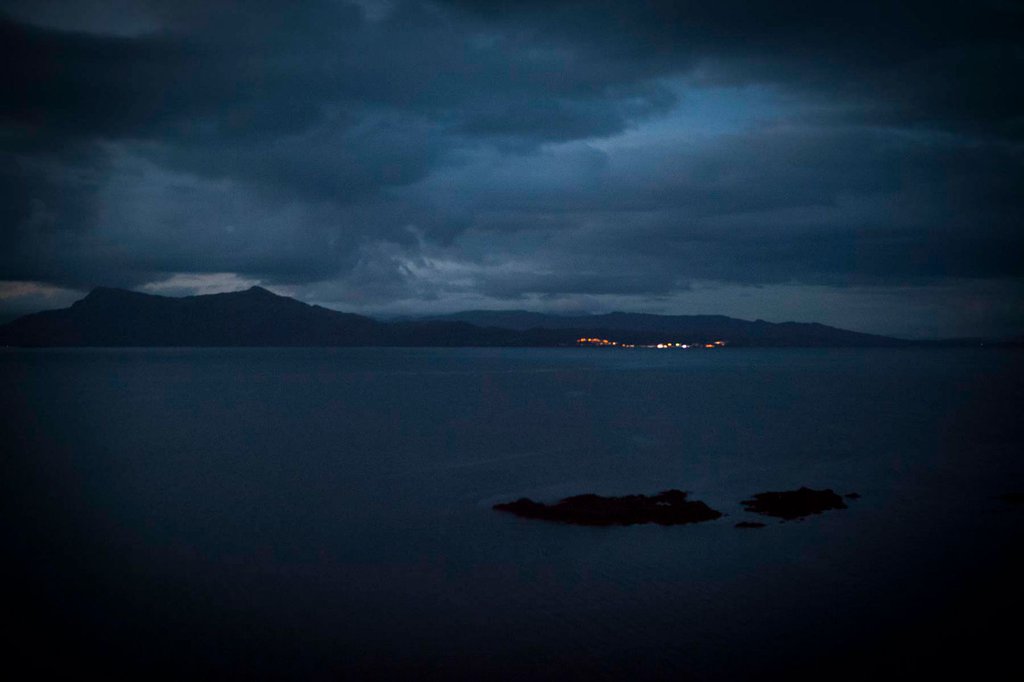 About
In August 2018 ATLAS Arts brought internationally acclaimed artist Caroline Bergvall and her evolving project Ragadawn, a sunrise vocal work performed outdoors from the last house of night until the very early morning, to the rooftop of Sabhal Mòr Ostaig (SMO), Scotland's National Centre for Gaelic Language and Culture on the Isle of Skye. Drawing on ancient and contemporary sunrise traditions, the piece is loosely inspired by structures and rules of seasonal chants, such as Indian ragas, sunrise mantras or early medieval European morning songs. It features a central vocal composition by the composer Gavin Bryars, performed on Skye by soprano Peyee Chen, as well as a Dawn Chorus of languages made by the electronic musician Verity Susman, engineered on Skye by Sam Grant. To celebrate sharing the performance and meeting the day together with friends and strangers a communal breakfast is also served.
"It was very moving to be in a place where Gaelic is actively spoken... It seemed to make all the other languages of Ragadawn also more alive"

Caroline Bergvall
A key element of this performance of Ragadawn was an exploration of the Gaelic language on Skye as a minority language that is growing. ATLAS Arts and Bergvall chose to collaborate with Sabhal Mòr Ostaig a national Gaelic college, holding the performance on the roof. They employed a Gaelic speaker to help with translation and Gaelic featured in the performance itself.
Read the full report or go to the ATLAS Arts website to learn more.