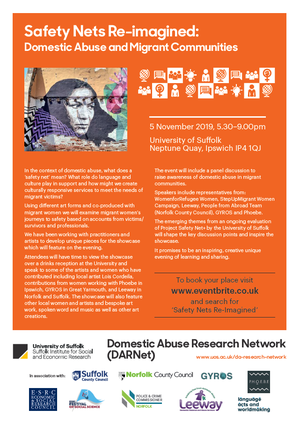 Using different art forms, co-produced with migrant women, this event examines migrant survivor journeys toward a 'safety net'. The evening includes a panel discussion to raise awareness of domestic abuse in migrant communities. It also invites reflection on the nature and role of language in fostering cultural understandings of domestic abuse. We welcome practitioners, students, academics and other members of the public to attend.

To download the event flyer as a pdf, click here.
To register for the event, please click here.
For further information, please contact Fiona Costello, f.costello [at] uos.ac.uk.