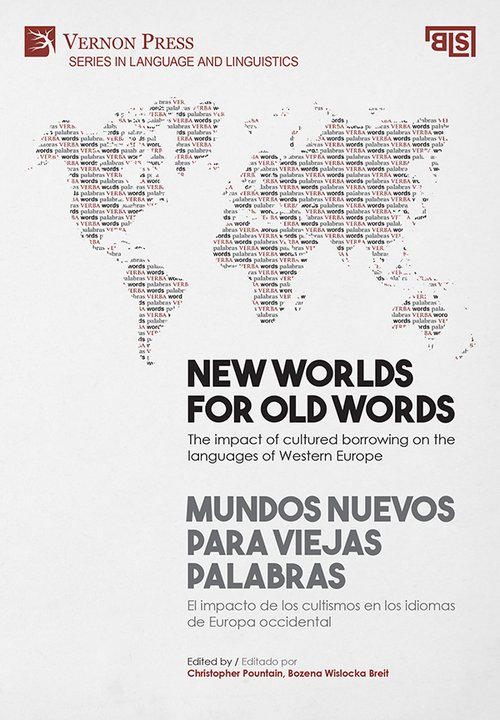 A new edited collection, New Worlds for Old Words: the Impact of Cultured Borrowing on the Languages of Western Europe, edited by Prof Chris Pountain (QMUL) and Dr Bozena Wislocka Breit (QMUL/Technical University of Madrid) is being published in July by Vernon Press.
Exploring lexical borrowing in the languages of Western Europe with particular focus on borrowing from Latin, or from Greek via Latin, into Spanish, the volume excavates the mechanisms by which such cultured borrowings become established in the host language and examines their influence, an example of 'change from above'. Featuring 13 essays by established and emerging scholars, the collection will revive interest in what has become a neglected area of historical linguistics.
This bilingual collection (Spanish title Mundos nuevos para viejas palabras: El impacto de los cultismos en los idiomas de Europa occidental) will appeal to academics, scholars, and postgraduate students of Hispanic Studies, Cultural History, and particularly Historical Linguistics and Romance Linguistics.
Based on research from the Loaded Meanings research strand of Language Acts and Worldmaking, led by Prof Chris Pountain, this volume arises from the conference 'New Worlds for Old Words' held at King's College London in September 2019.