Contributions towards a global online event themed on 'multilingual digital humanities'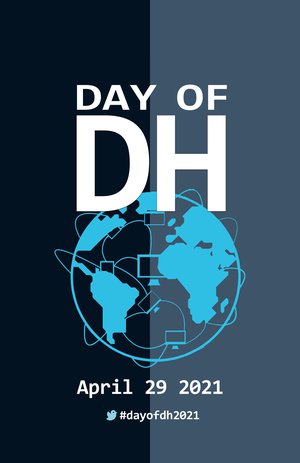 Disrupting digital monolingualism
Paul Spence
How can, or should, the digital humanities address the challenges for multilingualism and transcultural dynamics which influence our interaction with digital media and spaces in the twenty-first century? In June last year, a group of us organised the 'Disrupting Digital Monolingualism' workshop, to address what some have called 'language insensitivity' or 'language indifference', in digital studies and practice. Originally intended primarily as a face-to-face event, due to Covid 19, this became a two-part online event which aimed to do two things:
To showcase existing initiatives in multilingual and transcultural digital studies and practice
To collectively propose new models and solutions
The first part of the event consisted of lightning talks, demos, posters, a panel and a workshop, addressing everything from digital responses to language endangerment and script displacement, or digital homelands for diasporic languages, to Multilingualism as an instrument for fostering diversity in South Africa. As you can see from the videos of the event https://languageacts.org/digital-mediations/event/disrupting-digital-monolingualism/ddm-workshop-videos/ (also available on our YouTube channel), the event brought together a wide range of different disciplinary and practical perspectives, from sociolinguistics and language documentation to digital cultural criticism, language education and machine learning. The purpose of the event was not to narrowly define how we should address linguistic and cultural diversity in the digital humanities (and digital studies/practice more generally), but to increase visibility for multilingual digital studies/practice and start to overcome the disciplinary fragmentation which defines much of the discussion around digital mediation of modern languages and cultures, by drawing together different perspectives.
In the digital humanities, as in other areas of digital study, discussions around 'language + digital' tend to focus on perspectives from linguistics or on how 'digital' disrupts 'languages'. Here, we aimed to flip this around, and examine how 'language perspectives' disrupts 'the digital'. The speakers were all, in their own way, disrupting digital monolingualism.
The second part of the workshop aimed to build on state of the art presentations in the first part by bringing together leading researchers, educators, digital practitioners, language-focused professionals and policy makers to address the challenges of multilingualism and transcultural exchange in digital spaces, and to propose key areas of strategic development in multilingual digital theory and practice.
We grouped this discussion around four areas, and we invited two facilitators per theme to organise responses to a series of starting questions for each theme, over a one-week period in June 2020. The themes we chose are listed here:
Linguistic and geocultural diversity in digital knowledge infrastructures
Working with multilingual methods and data
Transcultural and translingual approaches to digital study
Artificial intelligence, machine learning and Natural Language Processing (NLP) in language worlds
The facilitators for each group defined their membership and their own terms of reference, each taking a different approach to their methodology: so, for example, some groups consisted of a one-off meeting, one organised a series of daily prompts which members responded to in a writing sprint, and another organised a public survey.
I won't summarise their work here – that is already summarised on the theme group summary pages – but I do want to draw attention to the enormous amount of work which was carried out by a large group of people (due to Covid-19) at short notice, virtually, and in a short space of time (a week). The drawn-out effects of lockdown and home schooling slowed down our progress considerably, but at least two groups plan to publish final reports soon, and we believe they offer an extremely valuable glimpse of the challenges in undertaking multilingual digital studies and practice which we currently face, and which affect us all.
25 speakers with institutional affiliation in twelve different countries took part in the synchronous event over a day and half (with over 100 other participants most of the time), and the theme groups included 41 participants based in 16 countries. The Disrupting Digital Monolingualism workshop foregrounded the need to more frequently bring together a wide variety of different dialogues, covering such topics as: debates about endangered languages; the role of language disciplines and professions; multilingual digital research infrastructure; localisation in digital media; decolonising the internet; multilingual/multicultural perspectives on the role of Artificial Intelligence and machine translation; and global digital humanities. It also gave testament to the sheer breadth of perspectives which need to come into play when exploring digital linguistic and cultural diversity. It demonstrated the potential for new collaborations between diverse stakeholders who do not necessarily have enough opportunities to engage with each other in exploring these questions. Finally, it highlighted the need to promote alliances between academic, commercial and third sector respondents, as well as the language communities themselves, in responding to these questions and effecting the co-design of conceptual frameworks, whitepapers, prototypes and toolkits.
Co-ordinated by Paul Spence, Renata Brandao and Naomi Wells, the workshop was hosted by the Language Acts & Worldmaking project with the support of the Cross-Language Dynamics: Reshaping Community project, both projects funded by the AHRC as part of its Open World Research Initiative.
This blog post is loosely based on a recent presentation by Paul Spence at the Global Digital Humanities Symposium.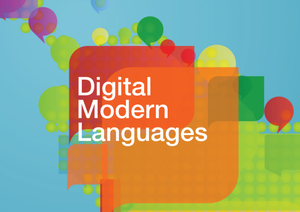 The Digital Modern Languages seminar series
Paul Spence
Naomi Wells and I launched the Digital Modern Languages seminar almost two years ago, with a presentation by Claire Taylor on 'Points of Intersection: Digital Modern Languages'. We'd been heavily influenced by the work of Claire and others approaching the topic from a Modern Languages perspective, including an article by Thea Pitman and Claire Taylor exploring the "Relationship between Modern Languages and Digital Humanities, and an Argument for a Critical DHML" and a "Shape of the Discipline" writing sprint (the actual writing sprint texts are still available) which looked at seven factors affecting the digital turn in Modern Languages (ML) including (big) data, digital archives, digital as object of study, digital ethnography, users and interfaces and digital mediations of the ML research process. But we'd also been prompted by other perspectives – including global digital humanities critiques, language education, sociolinguistic studies on the multilingual internet and digital language diversity initiatives – to take a more expansive view on the topics we wished to cover in the seminar, and to also incorporate practitioner perspectives and collaborations beyond Higher Education.
The template for our series was taken from the excellent Digital History and Digital Classicist seminar series and we aimed to host events in a variety of formats with a primary focus on languages other than English (and covering both European and non-European languages). Since lockdown, the series has consolidated itself as a virtual seminar which has had a far more international audience than we initially thought possible.
In the two years since the series launched, we have hosted ten seminars, recently averaging over 100 people each. These have covered the following topics:
Digital modern languages as intersection
Endangered languages
Digital mentoring of language students
Arabic book history
Remote primary school language learning in lockdown
Critical digital pedagogies/tutorials
Digital East Asian studies
Three early career researcher seminars
We have also published many of the videos from these seminars on our YouTube channel, posted numerous blogs on the 'digital modern languages' theme and hosted the Disrupting Digital Monolingualism workshop.
The massive global interruption of the last year has highlighted both the potential and the risks in using digital media for language education and practice, while accentuating concerns around linguistic and cultural diversity in digital interactions. We hope, with this seminar series, to continue exploring the transformations in modern languages (broadly conceived) and sister disciplines such as area studies, linguistics and education studies, and to contribute to wider debates about the impact of digital culture and tools on the way in which we communicate, translate, study and carry out research.
You can find a full list of DML events here https://digitalmodernlanguages.wordpress.com/events/
This series is part of the AHRC-funded Open World Research Initiative, and has been supported by the Cross-Language Dynamics: Reshaping Community and Language Acts and Worldmaking projects, and by the AHRC Leadership Fellow for Modern Languages (Janice Carruthers). The series is convened by Paul Spence (King's College London) and Naomi Wells (Institute of Modern Languages Research).