Home
Aims
Programme
Participate
Videos
Reports
Theme Groups
Contact
The workshop was led by Paul Spence and Renata Brandao (Language Acts), in collaboration with Naomi Wells (Cross-Language Dynamics).
If you have any queries, please contact Paul Spence - paul.spence [at] kcl.ac.uk
---
The event was initially designed as a face-to-face event by Paul Spence, Renata Brandão and Naomi Wells
The local organising team for the online event included: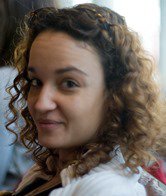 Renata Brandão
Renata was the Post-Doctoral Researcher for the Digital Mediations strand, exploring the effects of digital practices in Modern Languages research. Her research focuses on the uses and representation of data across media outlets. Previously, Renata worked as a data journalist for an award-winning content agency. She has a PhD in Journalism from the University of Sheffield. Her dissertation examined how statistics are used to articulate journalist narratives and shape news discourses of science in the news. Throughout the years Renata has acquired progressive experience spanning all facets of data research and the agency of journalism. This project fascinates her as it allows her to further develop her expertise in data research and its mediation while looking at it from a new, exciting perspective.
---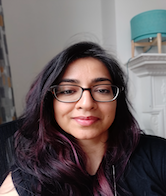 Nayana Dhavan
Nayana Dhavan is a PhD candidate in Digital Humanities at King's College London where she is studying digital engagement in the Global South. Nayana received her Bachelor's degree in Linguistics and General Biology at the University of Michigan, Ann Arbor, where she wrote her Honours thesis on the comparison of case syntax in Hindi and English. Subsequently, she combined her interests to study how social and cultural factors affect health access and outcomes in her Master's degree in Global Health with a concentration in Women, Gender and Health from the Harvard School of Public Health. She has worked with diverse communities in the U.S. and India where her policy, programme and research experience has centred on the intersection of gender and health with a focus on young people. The confluence of research and policy and the rapid changes in the social media environment have inspired her doctoral work on how young adults in India are using social media for expression in locating their aspirations and sense of self as they enter adulthood.
---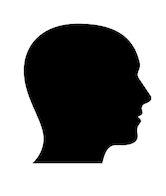 Beth Martin
---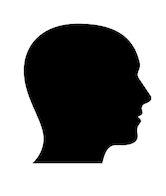 Felicity Roberts
Felicity Roberts is a Project Administrator at King's College London, supporting the Language Acts and Worldmaking project.
---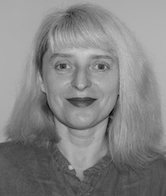 Gabriele Salciute Civiliene
Dr Gabriele Salciute Civiliene is a Lecturer in Digital Humanities Education at the Department of Digital Humanities, King's College London, where she teaches courses in VR, web technologies, and humanities computing. Her background is in linguistics and textual scholarship, though her broader interests lie in data visualization, spatial imagination, speculative design, artistic and aesthetics prototypes of computational thinking. Since 2016, she has been working on developing the model and methods of quantitative reading across languages with a focus on multidimensional aspects of text as experience. Some of that work materialized as the DRaL (Distant Reading across Languages) project: https://dral.kdl.kcl.ac.uk/.
---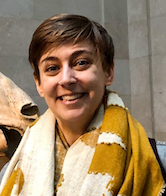 Kristen Schuster
I am a Lecturer in Digital Curation in the Department of Digital Humanities at King's College London. 
I completed my doctoral work in May 2016 at the University of Missouri in the School of Information Science & Learning Technologies.
Before my doctoral work, I completed my masters in library and information science at Simmons College in 2012.

Webpage: https://scalar.usc.edu/works/kristen-schuster-professional-webpage/users/984
---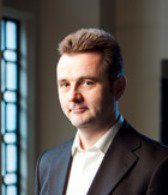 Paul Spence
My research currently focuses on digital publishing, global perspectives on digital scholarship and interactions between modern languages and digital culture. Through my work on the Language Acts and World-making project (https://languageacts.org/digital-mediations/,  I focus in particular on interactions between languages, multilingualism, linguistic diversity and digital practice. I research digital transformations in how we engage with languages, while also analysing the power of language to disrupt digital monolingualism in knowledge infrastructures, methods and data .
It is widely accepted that fields such as digital humanities and digital culture studies have a 'language and geocultural diversity' problem. Drawing together conceptual and practical frameworks for understanding digital language diversity, I am interested in how we challenge "language indifference" (Polezzi) in digital study and propose new transcultural and translingual models for digital practice.
---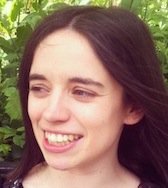 Naomi Wells
Naomi Wells is an Early Career Researcher in Italian and Spanish with Digital Humanities at the Institute of Modern Languages Research (School of Advanced Study, University of London). She specialises in the area of multilingualism and migration in Spanish- and Italian-speaking contexts, with her current research focusing on digital spaces of communication and representation. She has been a postdoctoral researcher on two large AHRC-funded projects in Modern Languages: 'Cross-Language Dynamics: Reshaping Community' (part of the Open World Research Initiative) and 'Transnationalizing Modern Languages: Mobility, Identity and Translation in Modern Italian Cultures'. She is also joint Section Editor of the Digital Modern Languages Section on Modern Languages Open.
Webpage: https://research.sas.ac.uk/search/staff/1164/dr-naomi-wells/
---