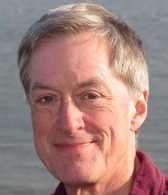 Loaded Meanings Strand Lead
Chris is Emeritus Professor of Spanish Linguistics at Queen Mary, University of London, and a Life Fellow of Queens' College, Cambridge, where he was previously a University Senior Lecturer in Romance Philology. He is also Chair of the Institute of Linguists Educational Trust. He has published on a wide range of topics in Romance historical syntax and is author of A History of the Spanish Language through Texts (Routledge, 2001) and Exploring the Spanish Language (2nd edition, Routledge, 2016), as well as a number of pedagogical reference works, notably (with R.E. Batchelor) Using Spanish: A Guide to Contemporary Usage (2nd edition, Cambridge UP, 2005) and (with Juan Kattán-Ibarra) Modern Spanish Grammar: a Practical Guide (2nd edition, Routledge, 2003); he also adapted the well-regarded Dutch-language reference grammar of Spanish by Jacques De Bruyne into English as A Comprehensive Spanish Grammar (Blackwell, 1995).
His work on 'learnèd' syntactic borrowings from Latin (prenominal adjective position, imitation of the accusative and infinitive construction and of verb-final word order) has led him to the view that the impact of direct borrowing from Latin on the Romance languages has been greatly underestimated, and this was the theme of his 2011 contribution to the first volume of the Cambridge History of the Romance Languages (edited by Martin Maiden, John Charles Smith & Adam Ledgeway, Cambridge UP) in a major essay on Latin and the structure of written Romance. The results of such borrowing are also interesting more generally since they appear to illustrate the phenomenon known in historical linguistics as 'change from above', that is to say, change emanating from an educated élite level of society. He is therefore delighted to be able to turn his attention in the Loaded Meanings strand of the Language Acts and Worldmaking project to 'learnèd' vocabulary (mots savants, cultismos, parole dotte). These fascinating words enter the languages of western Europe as a result of transnational contact within the educated community, and their ongoing presence is responsible for a degree of convergence among these languages. Although many first appear in the late Middle Ages, their diffusion into everyday spoken usage has really only happened within the last 200 or so years; yet in that time many have come to figure among the commonest words in these languages and so to play a major role in their present-day speakers' 'worldmaking'.