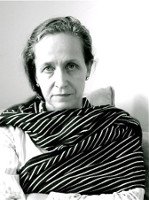 Translation Acts PhD Student
Mary Ann is a doctoral researcher working in the Translation Acts strand. Born in Lima and based in London, she trained as an actor and director in Peru before completing an MA in Translation Studies at Kings focusing on a body of dramatic material written and performed during the Peruvian civil war.
Her current research interests involve working closely with the Latin American community in South London to create a body of texts and performance pieces, which aim to crystallize what this community has experienced, desired and dreamed of whilst living in London over the last three decades. Her investigation will cross-over at least two other research strands, Travelling Concepts and Digital Mediations, by facilitating the creation of textual, kinetic and sound archives.
She is an active member of the Out of the Wings Collective at King's.