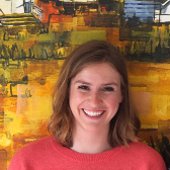 Translation Acts and Travelling Concepts PhD Student
Ella is a doctoral researcher working in the Translation Acts strand. Having studied BA French and Spanish at UCL, Ella went on to complete an MA in Translation Theory and Practice focusing on the narrative work on José María Arguedas for her final translation thesis.
Her current research interests focus on translating post-colonial multicultural societies, using Arguedas as a case study of author/translator. She is exploring the implications of recognising Arguedas as a translator and considering his work from this particular perspective. As her research focuses on translation, it ties in well with the aims of the Translation Acts strand, but a corpus of literature, poetry and essays rather than theatre means that her research also relates strongly to the Travelling Concepts branch's focus on post-colonial theories.