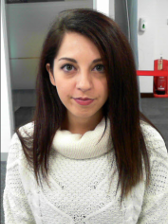 Loaded Meanings PhD Student
Isabel is the doctoral researcher for the Loaded Meanings research strand of the Language Acts and Worldmaking project. She studied for her BA in Translation and Interpreting at the University of Granada, where she was taught English and German. Her interest in languages and culture led her to work as an intern in the Granada Municipal Tourist Office. She graduated with her MA in Hispanic Linguistics shortly after.
Her research interests involve language change and language contact, with special attention to the embedding and diffusion of 'learnèd' words in the Spanish language. She is a PhD student at Queen Mary University and her research focuses precisely on the diffusion of 'learnèd' words from medical texts to popular speech.