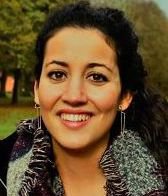 Diasporic Identities PhD Student
Isabel is Doctoral researcher on the Diasporic Identities strand of the project. She graduated from her BA in English Philology & Tourism at her hometown in Universidad de Jaén. She achieved her online MA in Applied Linguistic in Spanish as a Foreign Language at FUNIBER and her passion for her work took her to qualify as a Teacher in Spain and in England. She has taught Spanish in various secondary schools in UK and at Coventry University as Spanish Assistant Lecturer. She is currently Associate Fellow of the Higher Education Academy (HEA), member of ELE-UK, ASELE and the AHBGI, and Chartered Linguist by CIOL.
Her research interests revolve around second language learning and teaching through new technologies, the roles of language teachers in the classroom and mediation. It is in this last interest where she is carrying out her PhD at Open University. She is examining the role of mediator that foreign language teachers play in the classroom and their personal and professional perceptions and reflections on this process.