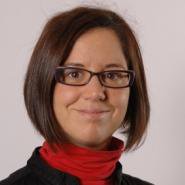 Diasporic Identities Strand Lead
Mara is a Lecturer in Spanish and the Head of Spanish at the Open University. Over her career, Mara has conducted extensive research in the areas of Teaching and Learning Spanish as a Foreign Language, Historiography of Linguistics, Linguistic Typology and Sociolinguistics, and has led or been involved in different research projects, such as The E-Portfolio Toolkit, funded by the Centre for Excellence in Learning and Teaching (ALPS) or The Pragmatic Change in Spanish, funded by the Spanish Council of Science and Technology. She also collaborated in compiling the CORDE (Diachronic Corpus of Spanish, Spanish Royal Academy). Currently, she leads the Linguistics in Language Learning and Teaching special interest group at the Open University and is a member of the research group Grama4, which looks at the foundations of teaching grammar to non-native speakers of Spanish.
As a Co-Lead of the Diasporic Identities strand, Mara brings to the team her expertise in Linguistics and Spanish and her interest in building bridges between theoretical linguistics and what happens in the language classroom, particularly in non-immersion contexts: in these environments, language teachers are members of the diaspora who export their own linguistic and cultural beliefs and incorporate them into their teaching methods. In particular, she is interested in exploring how language teachers perceive linguistic variety and grammar teaching according to their personal and professional biographies and the impact of their perceptions in the classroom.