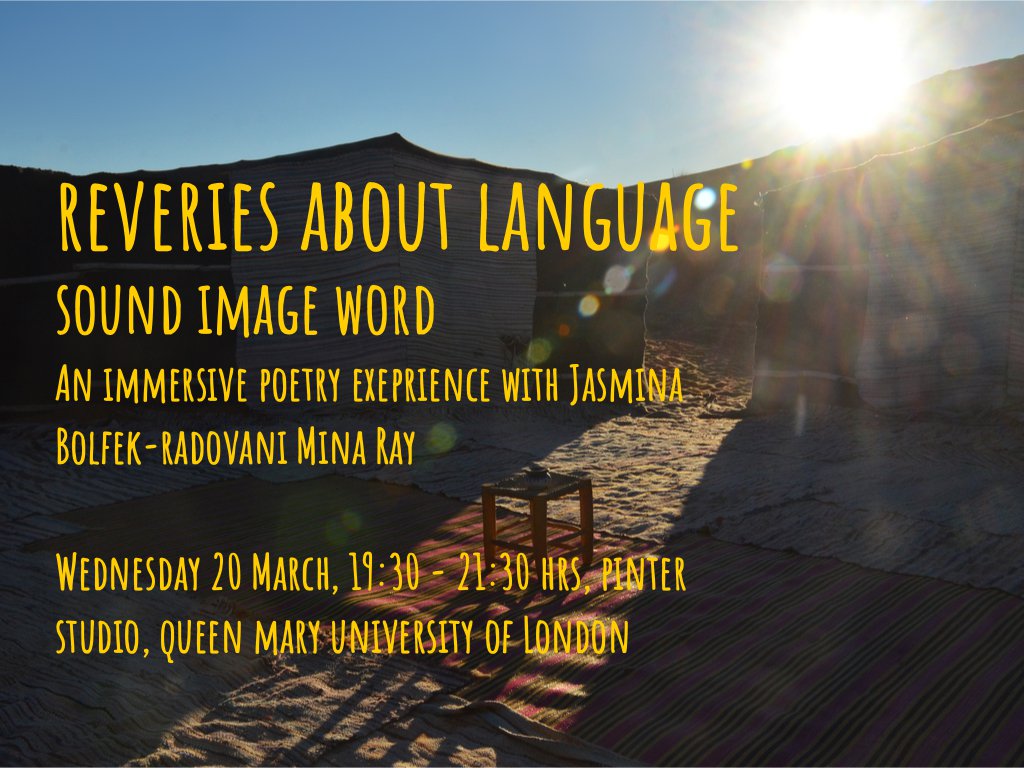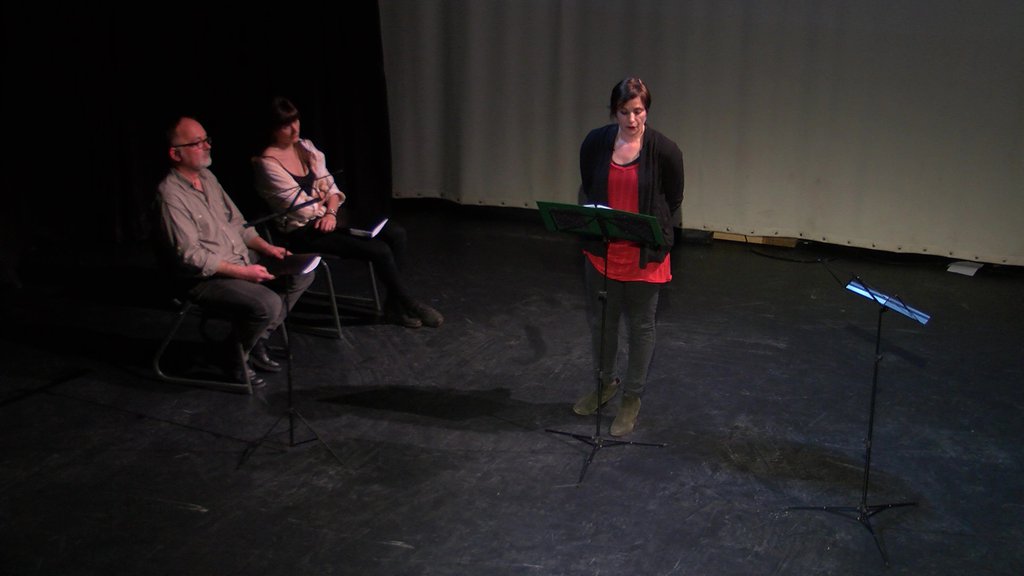 About

Unbound is a multilingual poetry project, developed by researcher and poet Dr Jasmina Bolfek-Radovani Mina Ray. Building on Jasmina's background as a writer of Croatian and Algerian heritage working in London, the project is imagined as a series of live performances inviting the audience to immerse themselves in English, French and Croatian poetry, across locations in London, Zagreb, Paris and Brussels. It aims to show how the spoken word, sound and image can interact to create a series of 'unbound' or free expressions.
The first event in the series, 'Reveries About Language: Sound Image Word' took place at the Pinter Studio, Queen Mary University London, on 20 March 2019.
The evening began with a performance lasting 50 minutes, followed by refreshments and a 20 minute conversation between the performance director Prof Catherine Boyle and the poet, with the sound artist Alo Allik improvising music on stage and the actors performing the poetry in English, French and Croatian. This event was supported by Language Acts and Worldmaking and by both the Arts and Cultural Strategy Office and the Centre for Digital Music at QMUL.  For more information, read Jasmina's blog post about the evening.
The next installment of Unbound, 'Reveries About Language: Word Sound Image' takes place at the Cultural Information Centre, Zagreb, on 19 March 2020.
For more information about the project, please visit Jasmina's website.