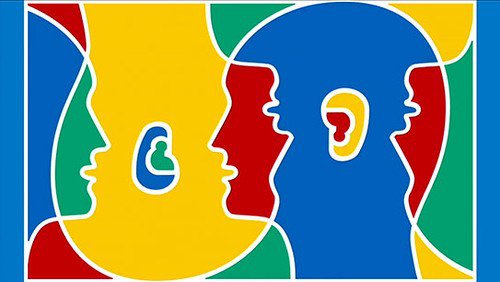 Organised by Dr Louise Rolland, 'Engaging with Multilingualism in Psychotherapy', a workshop for mental health practitioners and applied linguistics researchers took place at Birkbeck College, University of London, on 8 January 2020.
Programme
Jean-Marc Dewaele (Birkbeck, University of London): Multilingualism, intercultural communication and emotion
Louise Rolland & Sally Cook (Birkbeck, University of London): Client perspectives: the role of multilingualism in the therapeutic journey
Chrysa Chlomisiou (University of Leicester): Bilingual therapists' experiences of language switching in therapy
Leigh Gardner (University of Salford): Counselling in English as an additional language
Beverley Costa (Birkbeck, University of London & Pasalo): Case examples of psychotherapy across languages
Panel: future directions for research and practice
Report
The workshop was attended by 22 people – including at least 15 mental health practitioners and four applied linguists – in addition to the five speakers. Feedback was extremely positive, with the workshop rated 9.2 /10 on average in terms of "how useful the session was for [their] work". Specifically, learning points which attendees planned to use in their future practice, research, or teaching included:
"the aspects of self in multilingual subjects"
"to continue applying the open conversations about language"
"a better client's perspective"
"a better understanding of the need to raise awareness about the specificity of cross-language therapy"
"talk about the talking"
"resources related to multilinguistic counselors' perspective"
"I will be using all of this information and read more in order to highlight importance of the issue to my students and therapist colleagues"
"being aware of power balance in sessions; giving clients a choice re language"
"the importance and the irrelevance of language"
"a lot of stimulation for further research"
"creative ways to communicate"
"very useful insights on current approaches to psychotherapy and the role of language"
"heart and head; importance of being rooted"
Several attendees also volunteered topics which they would like to see at future events:
"mentioning the aspects of bias and assumptions (conscious and unconscious)"
"working from a multilingual model in supervision (clinical supervision)
"the view of monolingual therapists and monolingual ideologies"
"more about pure identity issues of migrants (not just) language even those are critical [unclear]"
"more training material"
"clients' reflection on their therapeutic experience"
"AI interference with the therapy cause", "more cases shown and discussed"
"more cross-cultural, ethnographic settings"
Asked whether they thought their organisation would benefit from further training in this area, with a view to discussing the possibility of arranging this subject to future funding, eight people agreed and provided contact details, of whom six were from therapeutic services and training organisations.